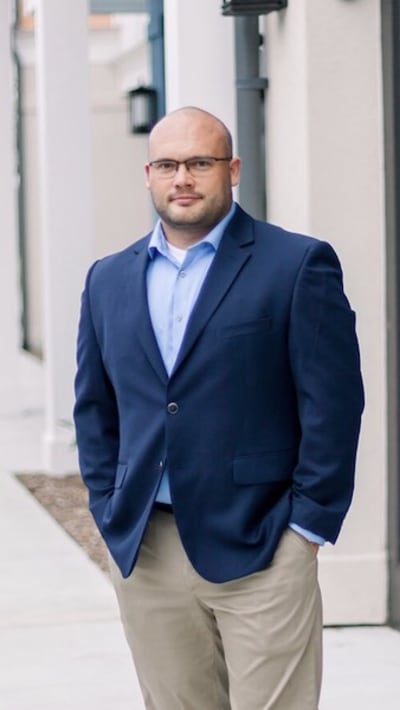 Matthew Brown
Growing up in New Jersey, I gained a passion for entrepreneurship from my father. My father founded and ran a very large textile company. From observing my father run and grow his company, I learned from an early age the importance of putting a lot of hard work and passion into everything I do. Hard work, attention to detail, and creating value for others has become a mantra that I live by even today.
Since my childhood, I have had many professional and educational experiences that have led me to the success I share today. Each of these experiences have taught me and allowed me to sharpen specific skills that have been vital to my success. I worked for the Franck Muller Watch Group as an internal brand manager for both US and European markets. As the internal brand manager, I managed our sales teams and helped oversee our product releases and advertising campaigns. After my time at Franck Muller, I joined the US Army where I started as a paratrooper then transitioned into a hand to hand combat instructor for the US Special Operations community. I ended my US Army career from a Long-Range Surveillance unit.
From my time with the Franck Muller Watch Company, I realized how social media marketing will become the most effective way to reach your target audience in the future. With that realization, I decided to attend the Art Institute of Pittsburg emphasizing on digital marketing and video production where I honed my ability to effectively reach out and attract target audiences.
After attending the Art Institute of Pittsburg, I founded a martial arts academy that has now grown into the largest in our region over a few short years. As my martial arts academy has grown so rapidly, I have gained a lot of national attention due to its success. Some of that attention came from my uncle who owns a dental practice. After discussing the vital role that effective marketing and sales techniques have on growing any business, I decided to use my skill set to develop a marketing company that focuses on the medical and dental industry. After beta testing my new proprietary system on a few dentists, the results were overwhelming. The very first month of our beta test, we showed an ROI to the dentists of over 1,500%. From that, my business partner, Ryan Raybould, and I created the Energize Group platform which is set to change the dental and medical industry going forward.